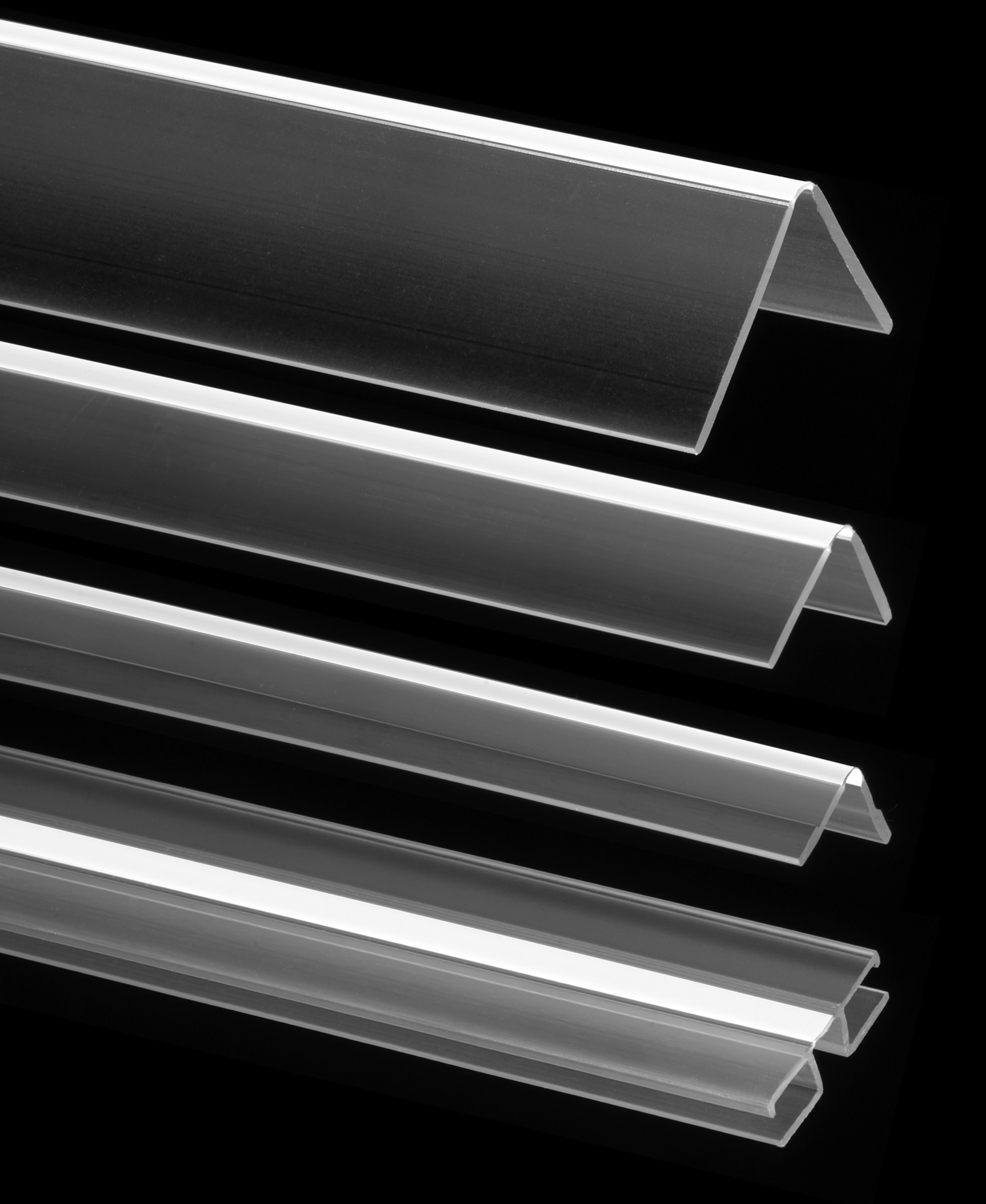 Living Hinge
The strongest, most reliable
one-piece Thermoplastic Hinge available!
Petro's Living Hinge is a continuous, coextruded thermoplastic hinge combining the toughness of Impact-Modified ACRYLIC or PETG wings, with a polyester thermoplastic hinge membrane for full flexibility and long life.
Designed for ease of assembly to ACRYLIC or PETG components by mechanical fastening or gluing, our hinge has been tested for over 1,000,000 flexes without failure or fatigue.
⬛ Flat and channel designs
⬛ Sizes from 1.5" to 3.5"
⬛ Available from STOCK in DR ACRYLIC and PETG depending on shape and size.
⬛ Also available in a variety of other thermoplastic materials on a Custom basis.
⬛ Available from stock in 6 ft. lengths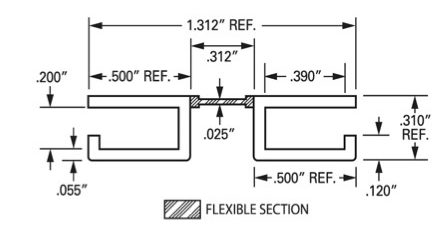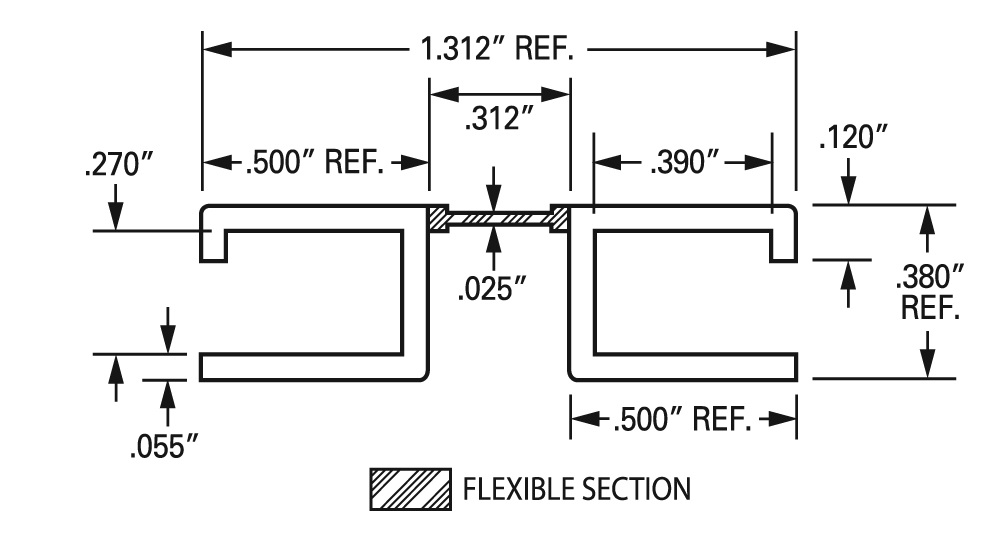 J-1197 3.5" PETG Flat J-1197 3.5" DR Flat

J-1196 2" PETG Flat J-1196 2" DR Flat