Custom Plastic Tubing Extrusion
Petro can extrude in most Thermoplastic resins available on the market today, including Polycarbonate, Nylon, Acrylic, PE, PP, ABS, PVC, TPR, Kraton™, Urethanes, and others. Our custom plastic tubing can be extruded into round, rectangular or square shapes in most rigid materials. Flexible materials such as polyurethane, TPR and Flex PVC can be extruded into round or layflat tubing for a wide range of applications including drainage tubing and wastewater diffusion tubing.
Plastic Tubing produced on a custom basis includes products such as Impact Modified Acrylic tubing used in lighting applications, as well as display applications. Polycarbonate tubing used in applications such as sight glasses, production assembly magazine tubes, electrical components. Custom tubing can also be produced in a co-ex variety, where two compatible materials are used to produce the desired size tube.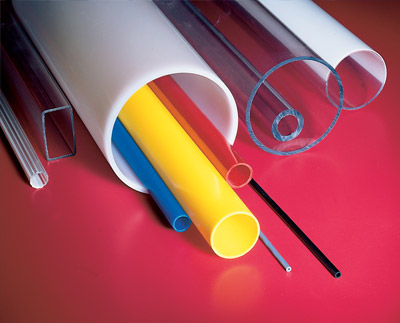 Polycarbonate (PC) Tubing
Available in clear or colors.
Custom lengths and the highest quality polycarbonate resins available in General Purpose, UV, FDA and High Heat grades.
Standard and custom sizes.
Extremely high impact and weathering characteristics.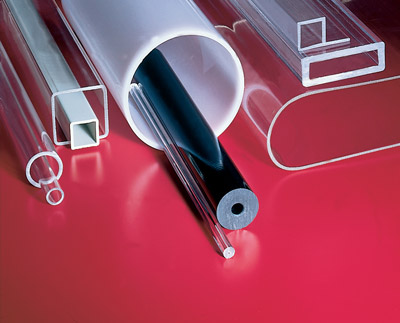 Acrylic Tubing
Standard or custom sizes made to order.
Available in clear or custom colors.
Custom cut length capability.
Available in General Purpose and Impact Resistant grades.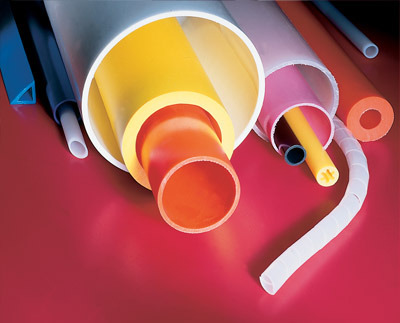 PE, PP, Nylon Tubing
Fast turnaround on standard or custom size tubing.
Wide array of available compounds ranging from low to high density PE, including linear low density.
Broad range of stock colors with custom color match capability.
Cut length, slit or printed to your specification.
Diameters from ½" up to 6" and beyond with thicknesses as low as .010," that's the wide range of diameters in which PETRO can extrude layflat tubing. The PETRO layflat specialist can help you choose the product best suited for your specific needs.
Variety of sizes ranging from ½" diameter to 10" diameter.
Suitable for sheathing or liquid flow applications.
Variety of materials available – Kraton TM, Hytrel TM, Urethane, Low Density Polyethylene, Flexible PVC and PVC/Urethane – to name just a few.