Custom-Extruded Plastic Profiles
Petro can extrude most thermoplastic materials into custom profile shapes, on an 'as specified' basis by developing tooling and product to the customer's specifications. Specialty cut lengths, including angle-cutting, and custom color, post-extrusion fabrication, and tape application are all included as part of the custom capabilities we offer. Approximately 50% of our business are custom-extruded plastic products, so we have confidence in our cabability to produce your profile to your exact specs. Contact us to get started.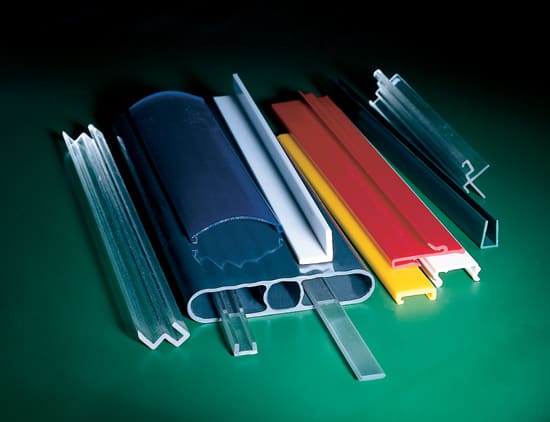 Polycarbonate (PC) & Acrylic Profiles
Extensive collection of standard colors with color matching capabilities.
Precision tolerance cutting and fabrication.
Quick service.
Outstanding strength and rigidity.
Crystal clear resins available in stock grades including FDA, UV, FR and General Purpose.
Hollow shapes or Solid Profiles including strips and rods.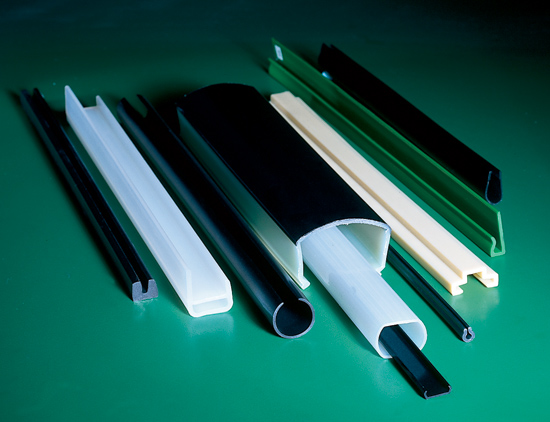 Nylon 6 & 12
Excellent wear resistance.
Excellent heat resistance.
Excellent resistance to oils and chemicals.
Outstanding strength and rigidity.
Available in flexible and rigid grades.
Standard or custom color capability.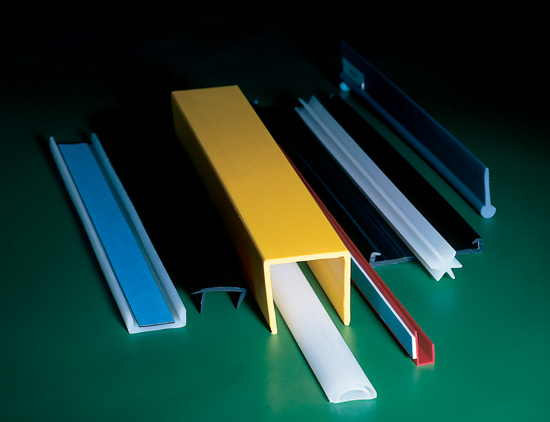 Polyethylene, Polypropylene
Lightweight, economical resins available in standard and specialty grades.
Hollow shapes and solid profile designed for your special applications.
Custom cut length capabilities.
Standard or custom colors.