PETRO Nyla-Glide GR™ extruded nylon channels feature outstanding mechanical and thermal properties – the result of adding Molybdenum Disulphide (MDS) to unmodified Nylon 6 during the manufacturing process.
APPLICATIONS
MDS modified Nyla-Glide GR profiles are best suited to protect conveyor rails, beds and products from sliding surface friction. Also excellent as striker plates and liners, these profiles require no lubrication to lessen friction.
Maximum continuous temperature is 225°F. Color is dark gray.
Cut Lengths NOW Available
PETRO OFFERS CUT LENGTH CAPABILITY ON ALL NYLA-GLIDE PROFILES.
This tough, wear-resistant material can now be ordered in custom-cut lengths to meet varying application requirements. Lengths can be cut to as little as 1″ or less. These parts are run on a made-to-order basis and are not available from stock. Customs colors are also offered.
Whether your specifications call for finished cut parts or coiled lengths, Nyla-Glide profiles from PETRO meet the challenge.
Ask about our new line of Low-Density Polyethylene Stock Channels, available in 6 popular sizes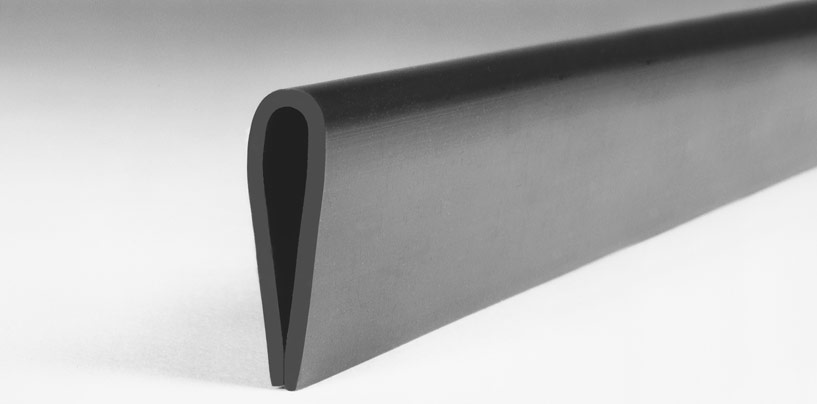 This Nyla-Glide GR 1″ profile is designed to protect metal conveyor rails ranging in size from 1/16″ to 3/16″ thick. This larger size provides a greater coverage area than smaller channels. Available in 100 ft. coils, color is silver/gray.